Welcome to Ace Sign Company
We're sign guys. Whether it's hand lettering, vinyl graphics or full-color printing, we love making the perfect sign to fit your needs. There's craftsmanship in every sign we make; we combine traditional methods, modern technology and a diligent work ethic to make sure your signage is sturdy, beautiful, on-time and on-budget. And because we're sign guys, we have fun doing what we love.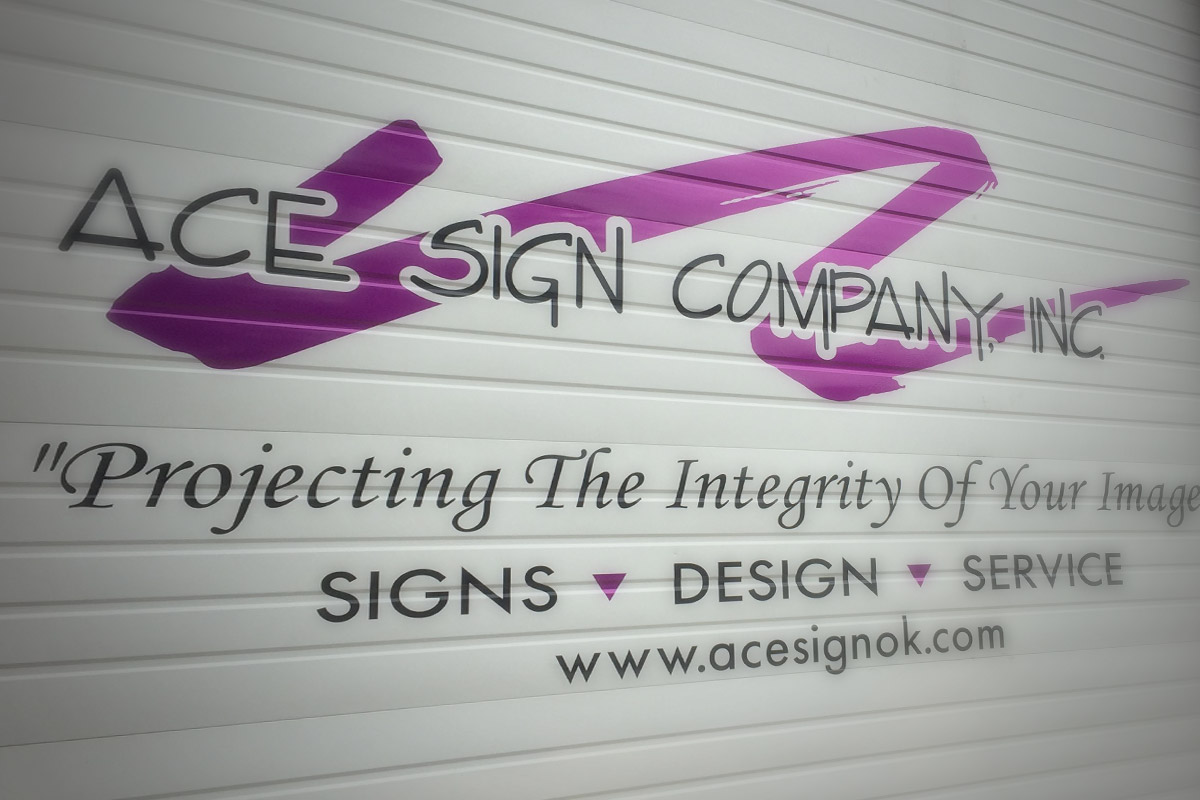 Why Ace Sign Co.
A combined 100 years of experience and a passion for graphics of all kinds means we can help you decide what kind of signage will work best for your location and your budget.
Signs from Ace not only look spectacular, but they can withstand almost anything Mother Nature can dish out. We can advise on what materials are best to get the longest life out of your signage, stretching your dollar further and giving you more bang for your buck.
We treat our customers the way we'd like to be treated. So if we say we'll have it done by Friday, you can bet that it will be done by Friday. Our customers have depended on us for over 20 years to be there for them the moment they call.
Signs of All Kinds
No sign is too big or too small for Ace Sign Company. From the tiniest directory strip to your company name twenty stories high in 10-foot tall letters, Ace will make sure that your image is projected legibly and with integrity. That's why for over 20 years our customers have repeatedly trusted us to extend their brand to signage, banners, vehicles, windows and walls.
Signs That You Wear
Just because you have a great sign from Ace Sign Company doesn't mean that you're through advertising to your customers. Custom screen-printed apparel from Ace is the perfect way to extend your brand beyond the sign outside. Whether you want staff shirts for your employees or you want to take your message to the streets, let Ace be your one-stop shop for a consistent brand image.